Today's businesses require agility. This includes not only the systems and solutions, but also the personnel. Businesses require greater flexibility in their staffing requirements in order to scale up operations quickly when needed. This is where PIT Tech comes in.
IT Staffing Services In India – PIT Tech
We are one of the leading IT recruitment firms in Delhi, India, providing full staffing solutions to modern IT firms. We are aware of the IT industry's changing requirements. As a result, we've adjusted our IT staffing services to fit the IT industry's ad hoc employment requirements. We help you optimise and activate the most variable and important component of your business: the right workforce with the correct skills, attitudes, and competences. We are one of the few IT companies in the world.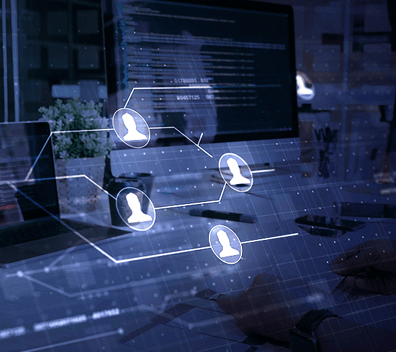 We are one of the few IT recruitment firms in India that takes an unconventional and one-of-a-kind approach to IT staffing. This enables us to find the best talent for the company. Our partnership strategy focuses on your company's specific needs, such as seasonal, temporary, or short-term IT staffing.
PIT Tech excels at providing project-based support with highly skilled and competent human resources for both short-term and long-term requirements. In addition, we can assist you in hiring contractors or finding permanent employees for your company. Our exceptional IT staffing services include contract staffing recruitment as well as offshore, offsite, and onsite IT staffing outsourcing.
PIT Tech is one of the most trusted IT staffing companies in India, providing a wide range of temporary IT staffing services for businesses such as contract staffing, technical staffing solutions, technology staffing, temporary IT staffing, and staff augmentation. PIT Tech is fully equipped to find the right people for the job thanks to a large pool of experienced IT recruiters. Furthermore, we ensure adherence to the It company's specific needs while recruiting top talent.
PIT Tech's goal is to be a trusted medium for our clients to find a valuable workforce in a cost-effective and efficient manner. We provide our clients with access to our extensive network of prospective employees, which has been developed over the course of our extensive experience in the IT staffing industry. Furthermore, for IT companies that require long-term recruitment solutions, we can create permanent IT staffing solutions. As a result, we can assist you with effective recruitment, saving you time and money.
PIT Tech is the right solution provider if you are looking for the best IT recruitment consultants in Delhi for your company. So, what's the holdup? Contact us right away to solve your IT staffing problems.
We Are Offering Services To Support Business And Sector Development In Industrial Sectors.
Professional Staffing Solutions
Recruitment Process Outsourcing (RPO)
Permanent/ Lateral Hiring
Frequently Asked Questions
Companies contact HR consultants in India when you're looking for human resources services, as they work with clients with particular requirements. Over time, they work as partners to ensure the right choices for the company
PIT India, is an preferred partner for providing human resource services to the best of the industries all across India since year 2011.