Contract Staffing services
PIT Flexi Staffing Services is one of the leading contract staffing companies in India to provide integrated temporary staffing/contract/staff outsourcing solutions to a broad spectrum of industries and corporations.
IT Staffing Services In India – PIT Tech
We provide a skilled workforce to growing organisations that intend to outsource their non-core activities to professional agencies. Our experts can handle all your non-core contract or temporary staffing needs. With this substantial burden off your shoulders, you can now focus better on your core business activities.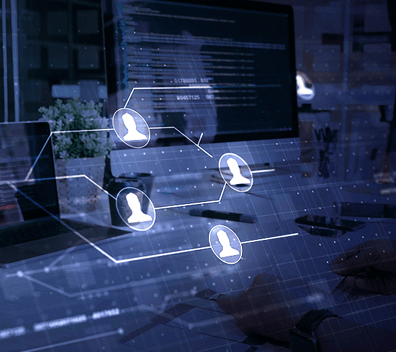 Our impeccable temporary staffing services combine all recruitment activities or provide a top-quality workforce to suit the needs and requirements of the organisation. Our contract staffing services include manpower documentation, management, statutory and payroll compliance of deployment, and replacement whenever required.
The current manpower market is unpredictable; scarcity of the right talent, fluctuating demand and stringent regulations have made things more challenging for modern businesses to source and employ the right workforce.
PIT, one of the leading temp staffing companies in India, aims to fill this vacuum by becoming the perfect link between the company and the workforce. Our unconventional approach to your ever-changing staffing needs ensures you always have access to the right manpower when you need them the most.
Our cutting edge contract staffing services are intelligent, agile, cost-effective and specialised to provide you with a highly skilled job-ready workforce even at short notice. With our innovative outlook towards your staffing needs, we are able to achieve functionality and numerical flexibility as per the changing needs of the organisation, enabling you to stay productive while being flexible with the contract workforce.
PIT is one of the trusted temp staffing companies in India. With us, you do not need to ever worry about manpower shortage. We are an innovative company of experienced recruiters and hiring managers who can manage every minute need of your HR department, including regulatory compliance, payroll and HRIs or Human Resource Information System.
Once you partner with PIT, you no longer need to focus on your non-core human resource activities. Instead, we can handle all your needs to ensure better efficiency and productivity of the overall organisation.
Advantages of hiring contract staffing companies in India
Contract staffing services by PIT are a superior option than incurring expenses on regular recruitment activities. It saves the energy and time the company spent in sourcing, screening and interviewing candidates.
The manpower available via the contract staffing services has been already sourced and selected as per their skills, knowledge, competencies and experience. Therefore, the manpower is job-ready for immediate deployment.
If the performance of a particular temp employee is unsatisfactory, the company just needs to inform PIT, and they will get an immediate replacement.
PIT holds complete responsibility for the temp staff. Therefore, any discrepancies can be handled immediately. This lessens your risks.
Temporary staffing services of PIT allows immense flexibility to increase or reduce staffing as per the business requirement.
PIT provides the most comprehensive contract staffing services to emerging as well as established companies. Why wait then! Partner with us today.
Frequently Asked Questions
Companies contact HR consultants in India when you're looking for human resources services, as they work with clients with particular requirements. Over time, they work as partners to ensure the right choices for the company
PIT India, is an preferred partner for providing human resource services to the best of the industries all across India since year 2011.